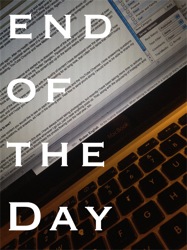 The resumption of the school semester makes for long weeks and very short weekends. I started noting how little time we all have together during the week when our weekends seemed to disappear into the necessities of life. Before we would even realize it, we were all back at it, teaching, consulting, school, play rehearsal, and other events.
I remember growing up when my sisters and I were fully immersed in our school semesters — they with sports and myself with band, chorus and theater — including extra theater events at nearby community theaters. Family meals turned into each of us catching whatever we could before dashing back for one event or another. This was actually one reason I learned to cook even as a child. There were times when throwing an egg in a skillet or beans in a pot was the best dinner that could be grabbed quickly and on short notice. I remember these time when life gets busy as it does during these times.
Joe doesn't cook as much as he used to with me when he was younger, but I think I have instilled some basic cookery skills in his head and hands. Only somewhat jokingly, I remind him that there are 2 easy ways to impress women — playing guitar and cooking for them. He has the ability to follow a recipe and feed himself on something other than takeaway or frozen foods from the market. I take more than a bit of parental pride in this fact and hope it serves him well when he finally moves out and starts life on his own.
It is far better of course to be busy and happy than bored and sad, but there are days when I sit working here alone in the home office that I long for the weekend and the summer days when we can all have a little more time to enjoy each other's company. It seems amazing to think it, but it will be only 2 and a half more years before Rosanne and I are on our own again and Joe will be off to new adventures. Then I will probably find myself bemoaning the lack of excitement around here. You never know.
Previously on End of the Day: