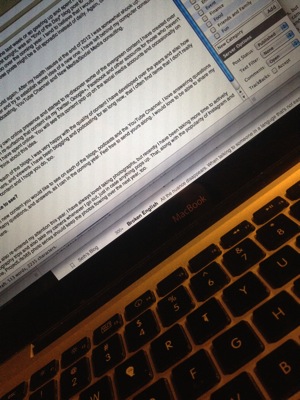 Peter and the Starcatcher performance and the original book
As you may have seem in an earlier picture, the family was out to see Peter and the Starcatcher at the Ahmanson Theater in Downtown Los Angeles tonight. My son, Joseph, read the book as part of his junior high classes and both Rosanne and I ended up reading it and enjoying it. A night out at the theater is always enjoyable for me. The show was great with some great performances, but I think I might have enjoyed the book a bit more. The editing required to condense a large book into a 2 hour play can be quite demanding and I missed the pacing and the fuller story of the book. That said, the staging itself was fun and innovative, taking on the appearance of an English Music Hall performance and creatively using minimalistic props, sets and even puppetry to great effect.
Theater for Life
I think I enjoy theater so much because I believe it has benefits and effects far beyond the theater itself. I deeply credit theater with much of my career success. Theater teaches you how to present yourself, how to speak in public, how to work with (and deeply trust) those you work with. I have always encourage Joseph to perform in the playa and musicals at his high school and that has lead to a lead role in A Midsummer Night's Dream as Lysander and now, Tony in West Side Story (starting rehearsal next week.)
I have seen him grow so much as a person and an actor and I credit a lot of this to his theater experience. His directors are professional actors who seek to bring as much of the "craft" into the classroom as possible. They expect, and receive, dedicated, professional behavior from their actors and I think the students "step up" to these challenges quite well. This is such an important time of discovery and growth in their lives and I think that theater helps to them work out issues, try on new roles (inside and outside the theater), and feel what it is like commit deeply to a project and the responsibility that commitment brings. I hope theater serves Joseph as well in life as it has me, Heck, the theater is how I met Rosanne and we have been married for over 27 years, so there must be something there. I even proposed to Rosanne in the lighting booth of our college theater and she accepted at the summer theater I was working at a few months later. For those of you who might not already know, my Bachelor's Degree in in Theater, too. I seem to sense a trend. (LAUGH)
How can you get more theater in you life? There are inexpensive shows everything in Los Angeles, from high school to colleges to professional troupes large and small. Some, like the Independent Shakespeare Company shows we see each summer, are even free. There really isn't any excuse and I think you find great enjoyment — and maybe even enlightenment — by catching a few shows in your area.
Previously on End of the Day: