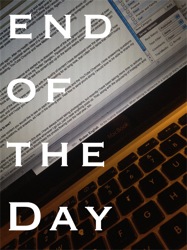 Joseph's high school production of West Side Story is in full swing this week and next and this has meant a lot of time at school as well as traveling to and from. We had a large group of friends in on Thursday night and another large group tonight, so I making sure to write up the this "End of the Day" a little early. The last 2 nights I have been so involved with finishing up the night that the writing never happened. In fact, it slipped my mind entirely. Oops.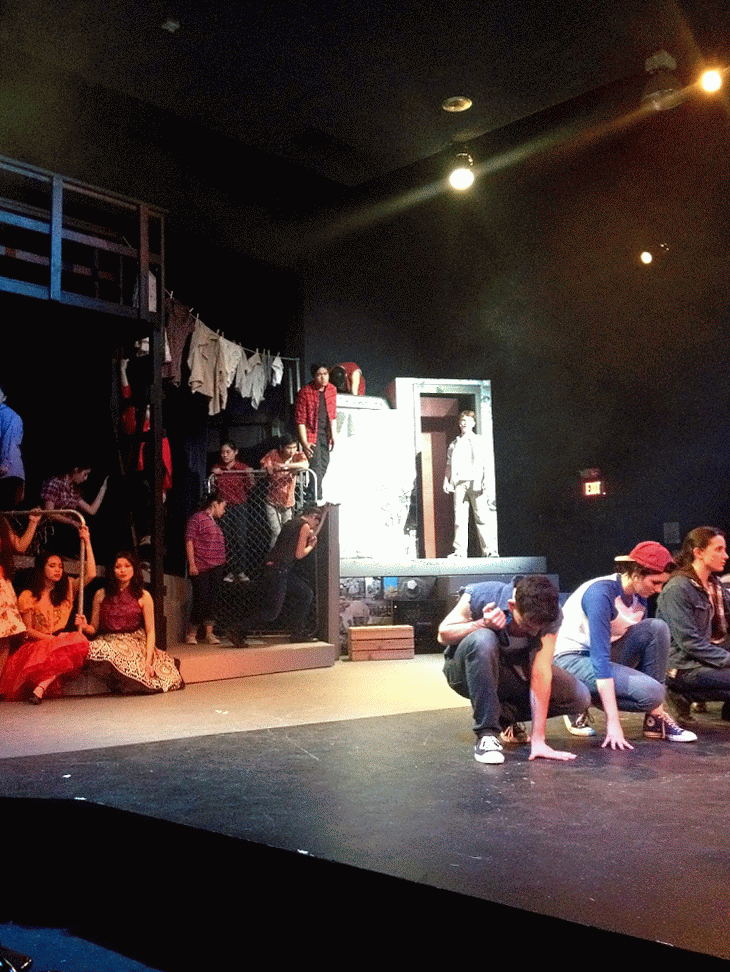 This time of year also brings the added complications of weekend robotics matches along with everything else. Next Saturday we are back in Norwalk for a fighting robot tournament. Thankfully their won't be a play performance as their was last Fall. That made for a very, very long day. I ended up catching a horrible cold the very next day and was out for a week.
Tonight we are ushering at the show so we can see it for free (and to also provide a little parental support to the program) and it will also be a chance for me to take some photos with my good camera instead of the iPhone I did the quick snaps with on Thursday. I basically just wanted to see the show once without worrying about recording anything. The show is completely sold out tonight, so we will probably be standing the entire performance anyway. Ah, the work of a high school parent is never done! (LAUGH)
More photos to come in the next few days.
Previously on End of the Day: