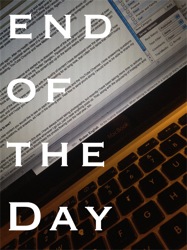 Sometimes we can all fall into the fallacy that any vacation requires weeks in some exotic location and hundreds. if not thousands of dollars. Over the course of our married life, Rosanne and I have found that both of those can be in seriously short supply at times. To preserve our marriage, our lives and our sanity, we have become experts of the 1-day vacation. Whenever we are given the opportunity to get away, even nearby, for a short time, we take advantage of it.
Today, Joe had an event in Santa Clarita, so after a quick drop off we headed another hour of the 126, through Fillmore and Santa Paula to Ojai — one of our favorite small towns to visit. I had already planned this to a carefree day with lots of walking about thrown in to burn some calories. We didn't have to be back until at least 5pm, so we took our time enjoying our vacation.
Tasting Room at Regalo Premium Olive Oil in Ojai
The trick to a one-day vacation is for find somewhere that is distinctly different from your everyday life, Thankfully, here in Southern California, it can take as little as an hour or two to feel as if you are in a different state, if not a different country. Ojai is a small town, but due to its tourist nature, it has a lot of interesting sights, activities and food. We walked from one end of the town to the other, had a nice seafood lunch and even got a moment to taste some locally made olive oil that was fantastic on the way out of town. It was Farmer's Market day, so we wandered through, checking out the wares and enjoying the people watching. For some reason, there was a ton of music out today, including a dixieland jazz band made up of shoeless, suntanned students who laid down some pretty hot licks in the Ojai sun.
As we walked about, we could both feel ourselves into vacation mode. We strolled instead of hurrying from place to place. We lingered over lunch and looked out at the mountains. We inspected housewares, artworks and clothes — and shopped — in ways we don't normally do. Years ago, we discovered something that we both do when we start to feel relaxed on one of our outings. When we used to volunteer up in the Angeles National Forest, it would happen at almost the same spot in the road each time. Without any coordination or speech or thought, we would both let out the deepest sigh. It was almost as if the weight of the world had been taken off our shoulders and we could breathe again. This is what we look for now, whenever we go "on vacation." We almost always find it, eventually and we realize once again that we have hit our own little piece of personal nirvana.
What I want you to remember is that this entire process involved one-way travel of about 1.5 hours and a total of about 4 hours in the town itself. Even such a short trip, though, left us feeling refreshed, invigorated and ready to face the busy week ahead. I think you can find some of the same benefits. Find a place that allows you to feel as if you have left your home, your city, your state, your country. (Heck, I find that even a trip to the Original Farmer's Market/Grove or Universal Citywalk is different enough sometimes.) Visit Ojai, if it sounds interesting. Poke around Malibu. Visit Idyllwild in the San Jacinto mountains, Palm Springs in the desert or Big Bear in the San Bernardino Mountains, whatever, whichever and wherever you think sounds interesting. These are just some of our favorite places. Tehachapi — with its mountains, small town, Loop and wine district was a great spot we visited a few years ago, too.
You don't need a lot of money. Pack a lunch, have a picnic, sit in the park, shop with your eyes, have free wine, olive oil and food tastings. Yes, gas can be a bit pricy, but take your most efficient car or (as I have been wanting to do) take the train north to Santa Barbara or south to San Juan Capistrano for the day. It might cost you less then a tank of gas and the unique journey becomes part of the vacation day. (BTW, AAA offers a small discount on Amtrak tickets.) You don't need a lot of time either. Leave early and return late. Watch the sunset at your new found vacation spot and then head home with an open heart and open mind.
I'd love to hear about your favorite 1-day vacations. I know some of you must have discovered it, too. Where do you go? What do you do? Share it with us.
Previously on End of the Day: