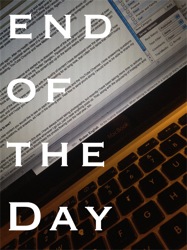 Since I have been blogging for quite a while now, I have my processes, my systems and my motivation to keep writing and blogging. Quite a few of my friends have commented on how much content I output — both my own writing and the items I share — and wonder aloud just how I do it. Well, tomorrow night in Tarzana, CA there this is a chance for you to learn just how I do what I do, along with why I do it.
I've been asked by the San Fernando Valley WordPress Group to give a presentation and Q&A on "Content Creation and Professional Blogging" tomorrow, Tuesday, March 18, 2014 at 7pm. The event is located at  Tarzana Recreation Center, 5655 Vanalden Ave, . Tarzana, CA (map).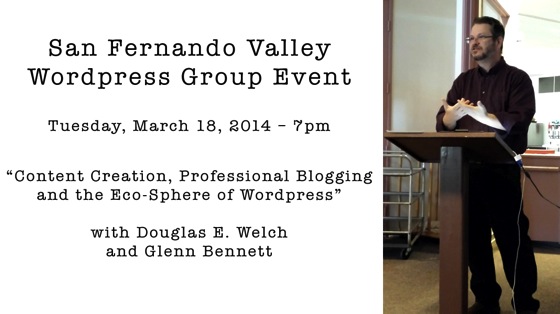 In this presentation, I'll be talking about why I started blogging, how I find topics and create original content, as well as where I find all the neat information I share each day. I'll answer any questions you have, so join us and let's talk blogging for a short while.
You can RSVP for this event on the San Fernando Valley WordPress Group Meetup Page!
Previously on End of the Day: