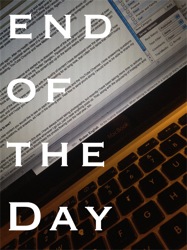 Wow, CareerCamp days are always tiring, but they never fail to also be great days, too. There is such energy in a day devoted to "Building the Career That You Deserve" and I think the unconference model fits this goal perfectly. We had well over 100 attendees today, over 25 sessions and great conversations throughout the day. I have over 128 photos to upload and my own 45 minute presentation on "It's Your Career, After All: Building the Career That You Deserve instead of just letting it happen to you" I'll get these posted as soon as possible on my blog and the CareerCampSCV and CareerCamp International sites. Here are a few photos to whet your appetite, though.
I am always trying to spread the word about CareerCamp and help other groups host their own, local CareerCamp. You can find information on how CareerCamp works and how to plan your own on the CareerCamp International site.
It's time to start uploading stuff now and get some rest after this very busy, but very rewarding, day. Join us for a CareerCamp sometime. I think you'll find amazing useful and fun, too!
Previously on End of the Day: