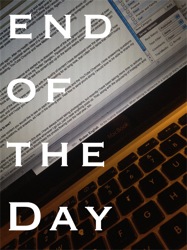 I always make a point to have at least 1 charitable work operating at all times. This has included a variety of volunteer positions, pro bono consulting and, tomorrow, the next CareerCampSCV (Santa Clarita Valley) at College of the Canyons. I think this will be something like our 11th CareerCamp overall and our 4th in Santa Clarita. CareerCamp is an idea I came up with back in 2009 to apply the concepts if an "unconference" to career development. I had been attending a variety of unconferenes on technology and creativity topics and it only made sense to me to use these organizational ideas to create and unconference of my own.
From Wikipedia…
An unconference is a participant-driven meeting. The term "unconference" has been applied, or self-applied, to a wide range of gatherings that try to avoid one or more aspects of a conventional conference, such as fees, sponsored presentations, and top-down organization. For example, in 2006, CNNMoney applied the term to diverse events including Foo Camp, BarCamp, Bloggercon, and Mashup Camp.[1]

Unconferences often use variations on the Open Space Technology format / method developed by Harrison Owen in the mid 1980s. Owen's 1993 book Open Space Technology: a User's Guide discussed many of the techniques now associated with unconferences, although his book does not use that term.

The term "unconference" first appeared in an announcement for the annual XML developers conference in 1998.[2]

The term was used by Lenn Pryor when discussing BloggerCon and was popularized by Dave Winer, the organizer of BloggerCon, in an April 2004 writeup. The first BloggerCon was held October 4–5, 2003 at Harvard's Berkman Center for Internet & Society. Sarah Winge, the organizer (with Tim O'Reilly) of Foo Camp, an early unconference, drew on her experience of open space and conversations with Harrison Owen to develop the format.[3] The first Foo Camp happened October 10–12, 2003, in Sebastopol, California. In 2005 some of the attendees from previous years decided to produce their own "Bar" Camp. These three events, BloggerCon, Foo Camp and BarCamp helped to popularize the term "unconference". Foo and Bar Camp in particular popularized the form where "there is no agenda until .. the attendees made one up."
I am always amazed at how successful these CareerCamp events can be. For tomorrow, we have over 200 people registered to attend. We ail have 5 presentation rooms available each hour and even more room for breakout sessions and casual discussions. I am currently planning on 1 presentation and leading one discussion during the day and then attending whatever other sessions interest me most.
One amazing occurrence at CareerCamp is how the event comes together even though it is arranged, ad hoc, on-site, by the attendees. It only makes sense really. When you put the success of the event in the hands of the attendees, they will make it a great unconference because they WANT it to be a great conference. When you put the responsibility in their hands, they will take it and run with it.
I have been trying to spread the word about CareerCamp as much as I can. We have held the in a variety of venues including churches and community colleges, met in plush electronic classrooms and outdoors on picnic benches and even held the first CareerCamp online. I think the idea of CareerCamp (and unconferences in general) can be applied in many different places, subjects and communities. If you want to learn about creating your own CareerCamp, check out the pages on the CareerCamp International web site.
Now its time for me to get some sleep so I can help people "Build the Career That They Deserve" tomorrow morning!
Previously on End of the Day: