Podcast: Play in new window | Download (Duration: 0:44 — 25.3MB) | Embed
Subscribe: Apple Podcasts | RSS
Part of the New Media 101 series…
A quick clip from this 30 minute presentation — New Media Question Time for UCLA Voiceover Class.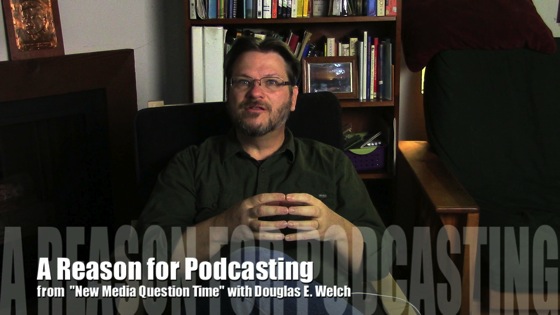 Transcript:
There is a benefit of podcasting that works for us all — and that is that it gives us control over our product. It allows us to speak directly to our audience and so I believe anyone can benefit from that. Anybody — regardless of their career, their job, their art, whatever they are trying to do — can use podcasting to talk directly to their audience.

We all have an audience. It doesn't matter what we do. We can be a plumber. We still have an audience. We still have customers we are trying to reach, people we are trying to effect, policies we are trying to change.

Anyone can and should start podcasting to benefit their career.
Previously on New Media 101/Blogging 101:
More information on Douglas E. Welch and Careers in New Media: