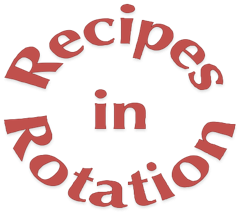 Recipes in Rotation is a series that allows me to highlight recipes that have made their way into "the book." This book is the binder that contains recipes we make on a regular basis. I keep them in this special binder for quick and easy access without sorting through a bunch of other recipes to speed things up when I need to get dinner on the table.
Today's recipe is a Mild Taco sauce in the style of Taco Bell.
I love Taco Bell mild sauce, but I really shouldn't be eating there. That said, I found this recipe which comes close to the TB version and gives me a bit of flavor for my own homemade burritos, tacos and nachos. I even love just dipping chips in this sauce and it is very low-cal on its own.
Mild Taco sauce in the style of Taco Bell
Ingredients
1 (14 ounce) cans tomato sauce
2/3 cup water
1 to 2 teaspoon chili powder (to taste)
1 1/2 teaspoons cumin
1 1/2 teaspoons instant minced onion
1 tablespoon white vinegar
1 teaspoon garlic powder
1/2 teaspoon paprika
1 pinch cayenne pepper (to taste)
1 pinch red pepper flakes (to taste)
Directions
Place all ingredients in a sauce pan and stir well, simmer at a very low temperature for 15- 20 minutes.
Remove and cool.
May be kept in refrigerator for several days, but I susggest freezing half for later use unless you have having a big group of people.
Previously in Recipes in Rotation: