The Tidings, Southern California's Catholic Weekly, published 2 of my photos documenting the preparations for the musical at my son's school, Providence High in Burbank.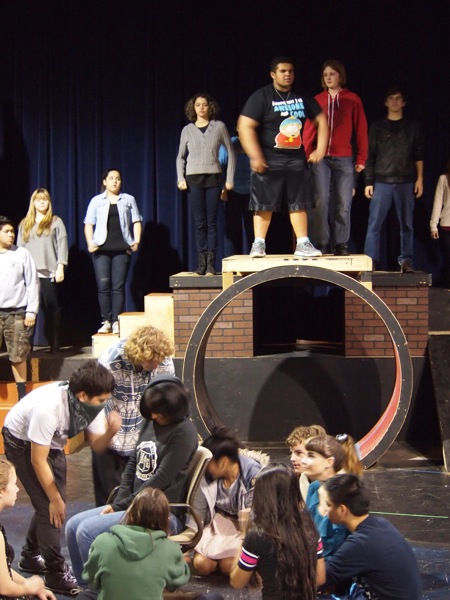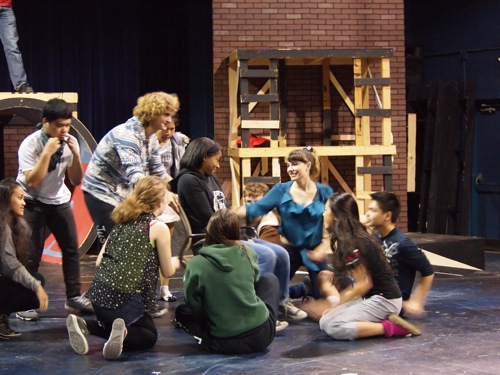 Providence HS selects Tony award-winning musical satire for spring performance

The satirical musical comedy, "Urinetown," opens mid-March for two weekends at Providence High School in Burbank. The musical won three Tony Awards in 2002 for Best Book of a Musical, Best Original Score and Best Direction of a Musical and ran for three years on Broadway.

The plot revolves around a major corporation in charge of water conservation that bans private toilets so that people have to pay to use public facilities, hurting poor people the most and causing a "Les Miserables" style revolt with an unpredictable ending. It addresses private greed and public service, poking fun at capitalism, politics and bureaucracy along the way.

"We thought these were good topics to tear apart with the drama students in an educational setting, especially in an election year, said Dominic Catrambone, who partners with Jeremy Jackson at Discovery Onstage, the private company hired to run the Providence drama department a few years ago. Catrambone noted that the characters in the show make fun of the title as much as the audience will.

The performances are scheduled March 15, 16, 22, 23 at 7 p.m., plus 2 p.m. matinee shows on March 16 and 23. Information: (818) 846-8141.