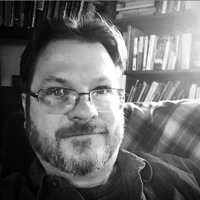 As we start 2015, I have selected a theme for the year. Over the past several years themes have included: Year of Visibility, Year of Leadership, and Year of Opportunity. This year I have decided to focus on something truly dear to my life and career — Year of Teaching.
A Year (and more) of Teaching
Education — in all forms — has always been a part of everything I do. Whether working in IT, consulting, writing. speaking or coaching, it all comes down to learning and education. Education was always been there whether I was speaking about careers, technology, new media, gardening or any of my other many and varied interests. I've always been passionate about sharing my experience with those around me to help them build the career (and life) they deserve.
As part of this Year of Teaching I want to focus on several areas where I think I can have the most impact. Perhaps you can help me in the coming year. I would greatly appreciate your advice, opportunities and your connections to others who might be able to use my skills.
I am looking to formalize my teaching in a number of ways. I am interested in connecting with organizations and students, of all types that could benefit from my experience, skills and, above all, my teaching abilities. Here are a few of the possibilities I foresee:
Classroom teaching using existing curriculum or creating curriculum designed specifically for your students
Seminar and Guest Speaking – both on-site and remotely
Webinars/Online Courses
Instructor positions at organizations, colleges and vocational schools
Over the years I have applied my teaching skills to Career Development, Gardening, Technology, New Media and more. You can find many examples of my writing, and both audio and video presentations on my web site at DouglasEWelch.com. I believe that each of these interests plays off the other and expands my ability to reach a diverse audience of students.
CareerCamp International
CareerCamp International will also continue to be an on-going part of my teaching efforts this year. I'll be working to spread the word about CareerCamp and help develop as many additional CareerCamps as possible. I believe that CareerCamp provides a great opportunity for people to share their knowledge and experience — teaching important concepts and lessons to those around them. I'd love to bring CareerCamp to your college, school, business or organization. You only need to ask.
A Year of Teaching Begins
2015 is providing a good start for this Year of Teaching. I currently have 4 speaking/teaching engagements scheduled and I am in discussion for several more:
New Media and a Career in Voiceover – Pursuing a Career in Voice Overs (Online) course at UCLA Extension Class – January 2015
CareerCamp: New Methods for Building the Career You Deserve – 2015 California Placement Association Conference – February 25-27, 2015
Transition as the New Normal – Ventura County OPEN Group – February 27, 2015
Smartphones, Technology and Your Career – GLAPros – March 12, 2015
Career Tools and Techniques for the 21st Century – Career Development Theories and Techniques Class – Pepperdine University Graduate School of Education and Psychology – March 2015
CareerCampSCV (Santa Clarita Valley) 2015 – July 2015
I'm looking forward to a great year of teaching — of all sorts — in 2015 and I am wishing you the best year, too!