We have been enjoying the free Shakespeare in Griffith Park by The Independent Shakespeare Company  for several years now. We have seen The Winter's Tale, The Merry Wives of Windsor, A Midsummer Night's Dream and Much Ado About Nothing. The Independent Shakespeare Company always puts on an excellent and entertaining show, especially on lovely Summer nights under the star (and often with the coyotes calling from the surrounding hills.)
2014 Productions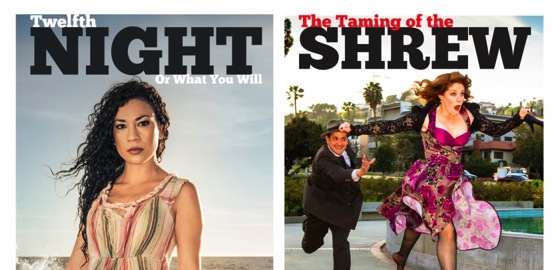 Griffith Park Free Shakespeare Festival returns on Thursday, June 26 with:
New productions of Twelfth Night and The Taming of the Shrew

Players in the Park/Teatristas en el parque family workshops

The Salon Series, discussions at the intersection of Shakespeare and contemporary culture
Festival Arts Partners, pre-show performances by a cross section of Los Angeles performing artists
An evening of Shakespeare and music produced in association with Symphony In The Glen.
Why not join us in seeing these shows this Summer? No tickets (or money) required (although tips are gratefully accepted to fund the company). Bring your chairs and your dinner. Come early and enjoy the sunset and a great show. I know we'll be there.