f you subscribe to my Pinterest page, my @douglaswelch Twitter account or my Google+ feed, you know that I am always finding recipes I want to try. This series, New Food, will highlight some of those finds as we make them for the first time in our own kitchen. Then, I'll report back to you on the results — for better or worse! — Douglas
Make your own sparkling fruit juice at home using just juice and yeast.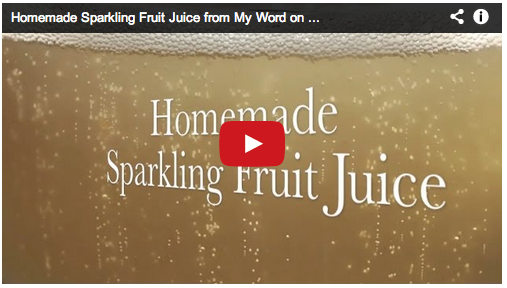 Please Like/Subscribe on YouTube — It Really Helps!
Join me each Thursday for #KitchenParty live at 8pm EST/5pm PST.
Follow Douglas on Twitter
Circle Douglas on Google+

Previously on New Food:
Podcast: Play in new window | Download
Subscribe: RSS