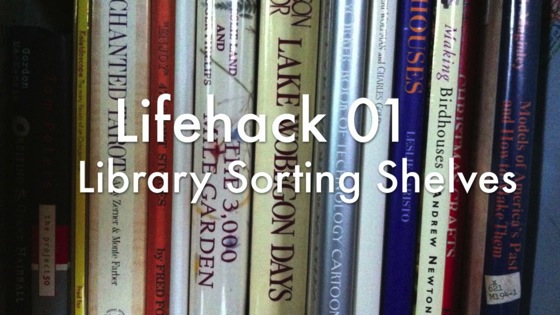 Podcast: Play in new window | Download (882.4KB) | Embed
Subscribe: Apple Podcasts | RSS
Want a great way to find cool books to read? Visit your local library. That's right, your library. Then locate the "Sorting Shelves." Ask the librarian, if you can't find themselves. Sorting shelves contain books which have recently been returned by other patrons and are being sorted by subject, so they can be reshelved in their proper locations.
You are almost sure to find something interesting here via pure serendipity. It only makes sense that those books which have circulated recently might be of interest to you, too. These shelves will be a great mixture of every genre, from cookbooks to philosophy, as well a collection of both new books and old.
Next time you are looking for something interesting to read, check out the sorting shelves at your local library. I think you'll be pleasantly surprised.
Music: "Mining by Moonlight", Kevin MacLeod, Incompetech.com, Creative Commons License