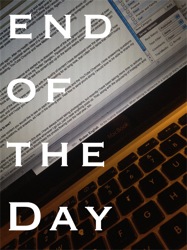 I am a sucker for mysteries, especially those set in Britain. I saw mention of the latest book in a mystery series that was previously unknown to me, Rhys Bowen's Royal Spyness Mysteries. Set in 1930's Scotland and England, the series stars Lady Georgiana — 34th in line to the throne, single, without any allowance from her brother and utterly broke. She bolts to London in an effort to start life anew, but murder, intrigue and villainy dog her steps.
It is The Great Depression and life is tough for many people, including young nobles with no family money and no prospects and "Georgie" find herself among old friends in similar circumstances. She puts on her sleuthing hat, though, when her brother, the Duke (or Binky, as they call him) is arrested for the murder of a shady character who threatened to take their family home from them. Georgie's mother is a flighty actress, jumping from relationship to relationship and someone NOCD (Not of our class, dear) for Georgie's  family and friends, but her aged, Cockney grandfather, a former constable can offer help when no on else can.
A great sign for any mystery book is the ability to dive in and lose yourself in the writing. I picked up this book from the library this afternoon and just finished as I write. What a great way to spend and evening! I am always looking for good fun reads to divert myself when my other, weightier, reading gets a bit stifling and this book — and I hope this entire series — should be a great selection to keep on hand. I look forward to reading my way through the series, although I expect I will do it much too quickly and end up waiting, impatiently for the next installation. I love the characters, the setting, the period and the refreshing take on stories that might otherwise seem dated and cliche.
The flyleaf of this book mention 2 other series by Bowen, both that I will be looking into in the coming weeks — The Molly Murphy Mysteries, set in turn of the 20th Century New York City and the Constable Evans series set in the Welsh countryside. 
Read all the books in the Royal Spyness mystery series
Other books and series by Rhys Bowen
---
Previously on End of the Day: