'Cyborg soil' reveals the secret microbial metropolis beneath our feet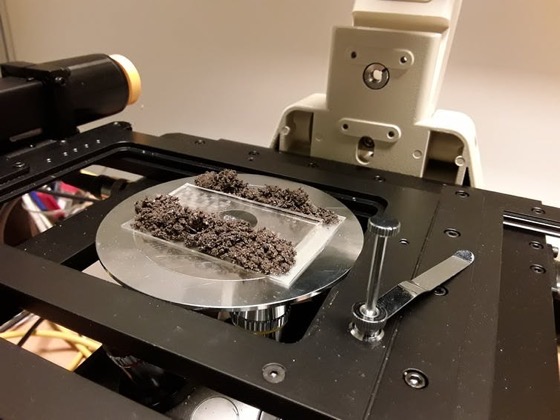 Dig a teaspoon into your nearest clump of soil, and what you'll emerge with will contain more microorganisms than there are people on Earth. We know this from lab studies that analyse samples of earth scooped from the microbial wild to determine which forms of microscopic life exist in the world beneath our feet.

The problem is, such studies can't actually tell us how this subterranean kingdom of fungi, flagellates and amoebae operates in the ground. Because they entail the removal of soil from its environment, these studies destroy the delicate structures of mud, water and air in which the soil microbes reside.

This prompted my lab to develop a way to spy on these underground workers, who are indispensable in their role as organic matter recycling agents, without disturbing their micro-habitats.

Our study revealed the dark, dank cities in which soil microbes reside. We found labyrinths of tiny highways, skyscrapers, bridges and rivers which are navigated by microorganisms to find food, or to avoid becoming someone's next meal. This new window into what's happening underground could help us better appreciate and preserve Earth's increasingly damaged soils.
Read 'Cyborg soil' reveals the secret microbial metropolis beneath our feet