Interesting Plant: Begonia "Escargot"
Interesting Plant: Begonia "Escargot"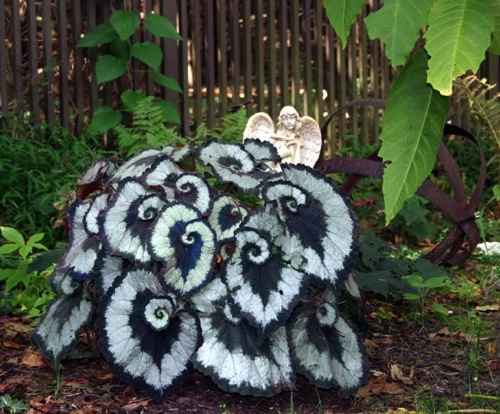 Via M. Rosario Barraza on Pinterest
Interesting Plant: Begonia "Escargot"
'Escargot' takes its name from the snail-like curl pattern at the base of the leaf. The foliage is striking enough to stand on its own but it's a good mixer, too. Use it with other foliage plants and brightly colored blooms. This is an extremely popular Rex hybrid begonia. -Rita Randolph, Rex begonias, Fine Gardening issue #120 — Fine Gardening
I love the spiral design on this plant, as well as the somewhat larger size than you usually see in a begonia. I could foresee several shadier spots in the garden that could benefit from something as striking as this. I think it would be an amazing focal point in any garden.

More information on Begonias:
Previously in the Interesting Plant series: 
Comments are closed.