Valentine's Day is less than 24 hours away! What are you doing to celebrate? For me, it's my birthday, so I have an odd relationship with the holiday, but that doesn't mean I can't engage in a little Valentine's Day celebration.
Over the next 14 hours I'll be posting info to help make your Valentine's Day extra special. Join me and share the love with those who need a little bit more!
---
14 Hours of Valentine's Day #11: Valentine's Popcorn (White Chocolate Popcorn) from Gimme Some Oven
Easy to make and pleasant change from Chex-based crunchy sweet treats. I would probably use M&M's, Red Hots, sprinkles or some other smaller candies instead of the Conversation Hearts, though.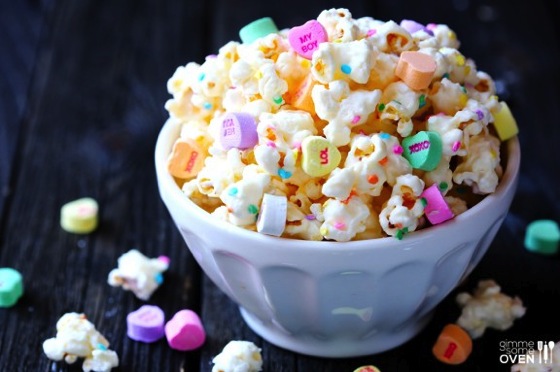 Previously for Valentine's Day…