Video: Liquidambar styraciflua seed pods open over course of 4 days – Dog Days of Podcasting 2014 – 24/30
Podcast: Play in new window | Download
Subscribe: Apple Podcasts | RSS
Part of the Dog Days of Podcasting…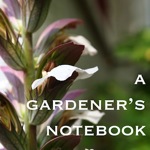 A quick view of liquidambar styraciflua seed pods opening and releasing their seeds over the course of 4 days. I plan on doing an actual timelpase of this process in the near future, too.
Check out my collection of gardening essays, "From A Gardener's Notebook" now available as a Kindle eBook. (You don't need a Kindle to read it, though. Read it on your PC, Link: http://j.mp/fagnbook
Watch all past episodes of "In the garden…" in this YouTube Playlist
---
Music: "Groove Grove" by Kevn MacLeod (http://incompetech.com) under Creative Commons License
Please Like this video and/or subscribe to my channel on YouTube.
Your likes and subscriptions directly reflect how many other viewers are suggested this video.
Subscribe to my YouTube Channel
"In the garden…" is a series for A Gardener's Notebook highlighting what is happening in my garden, my friend's gardens and California gardens throughout the seasons. 
More information on Douglas E. Welch and Careers in New Media:
Previously in the Dog Days of Podcasting 2014:
What is the Dog Days of Podcasting?
"Essentially, it is a challenge to do a podcast for 30 days in a row.

In 2012 Kreg Steppe was looking to give himself a little push in regards to recording his own personal podcast since he wasn't recording it very often. That turned into a challenge for himself to record a show everyday for 30 days believing that after 30 days it would turn into a habit. Once it was mentioned to Chuck Tomasi he took the challenge too and they decided it would be a great idea to record starting 30 days before Dragon*Con, culminating with the last episode where they would record it together when they saw each other there."
Comments are closed.