I have been looking for something like this for a long time — since I lost the ability to directly connect my older camcorder to my computer via Firewire. The Cam Link is an HDMI to USB bridge that plugs directly into your computer. The computer then sees it as a standard webcam input.
With all the options available for today for live streaming, I want to set up my camera and use its great, optical zoom to stream the animals and birds in my garden. It seems this would work for Twitch, Facebook and other web-based streaming services and allow me share some of my garden with the world. — Douglas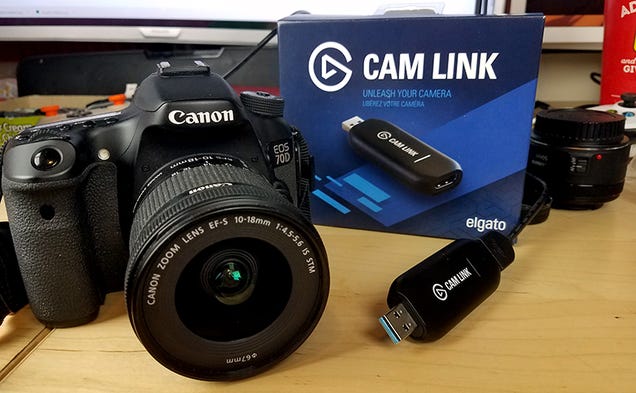 Game capture hardware maker Elgato made streaming a little bit fancier this week with the release of

Cam Link

, a $129 USB device that allows users to use any camera with an HDMI output as a webcam. Plus it also does game capture. It's pretty nifty.
Easily connect your DSLR, camcorder, or action cam to your PC or Mac
Go live on any platform in No time thanks to ultra-low-latency technology
Broadcast in stunning quality up to 1080P at 60 FPS
Shoot and produce within your favorite tools
Record footage directly to your Hard Drive without time restrictions
---
An interesting link found among my daily reading