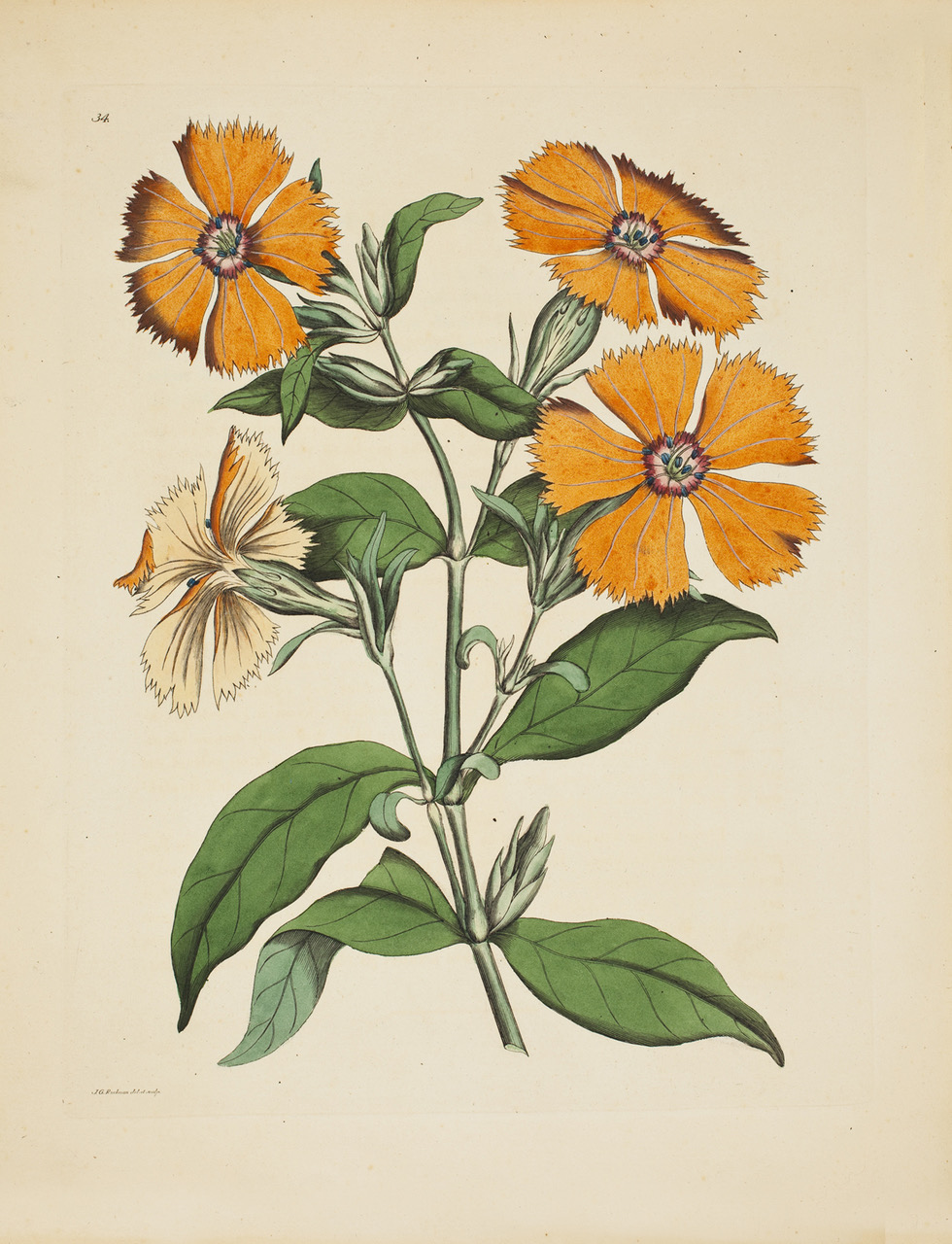 Orange Sherbet
Magasin för Blomster-Älskare och Idkare av Trägårds-Skötsel. –
Author: PFEIFFER, August (1777-1842)
Pfeiffer's "Magazine for Lovers of Flowers" is the first and only flower book in Sweden with hand-coloured plates presenting cultivated decorative flowers and fruit. It is a beautifully hand-coloured flower-book with most of the plates drawn and engraved by Pfeiffer, who also coloured the plates himself.
---
Podcast: Play in new window | Download
Subscribe: RSS