DON'T give him a free
hand with that weed-
killer, or you may miss the
many joys of the unexpected :
the self-sown double daisy on
the steps, the tiny fern grow-
ing in a chink of the wall, and
the self-invited pink anemone
peeping out of your path
between the bricks.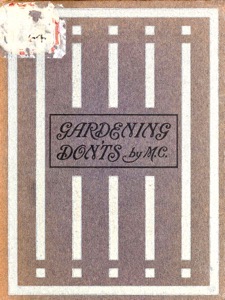 Read and Download the entire book from Archive.org
---
* A portion of each sale from Amazon.com directly supports our blogs
** Many of these books may be available from your local library. Check it out!