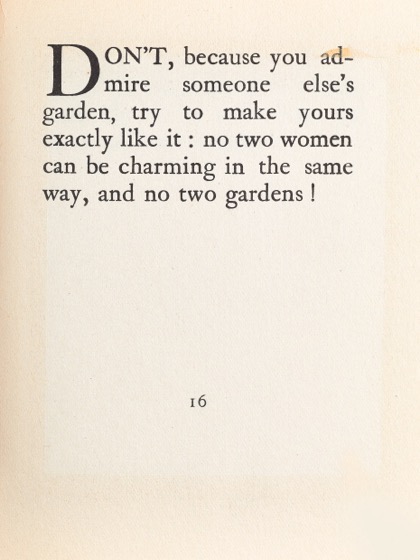 DON'T, because you ad-
mire someone else's
garden, try to make yours
exactly like it : no two women
can be charming in the same
way, and no two gardens !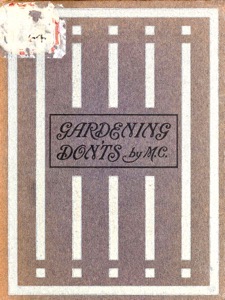 Read and Download the entire book from Archive.org
---
* A portion of each sale from Amazon.com directly supports our blogs
** Many of these books may be available from your local library. Check it out!