What is your favorite flower? Leave a comment and share!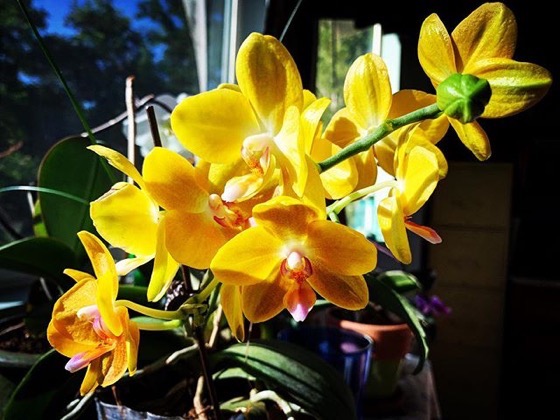 A friend's orchids shine in the afternoon sun. 
I am always amazed at the alien-like beauty of orchids. So different from other plants. 
---
Don't miss a single post!
Sign up for the Gardener's Notebook Mailing List
---
* A portion of each sale from Amazon.com directly supports our blogs
** Many of these books may be available from your local library. Check it out!