Noted: Great Design Plant: Beavertail Prickly Pear Wows With Color via Houzz
Great Design Plant: Beavertail Prickly Pear Wows With Color via Houzz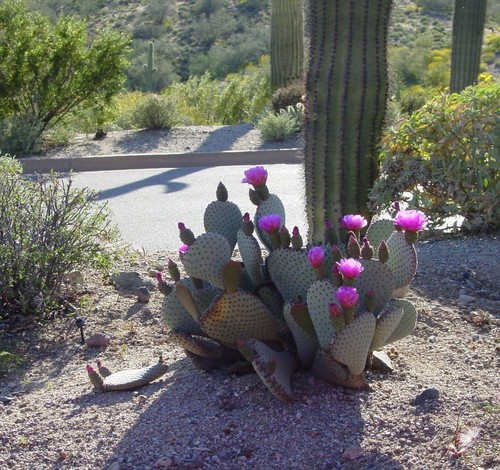 Take a walk through the desert in spring or early summer, and you'll halt at the sight of vivid magenta flowers bursting forth from this medium-size prickly pear. Beavertail prickly pear's lack of long spines and presence of attractive gray-blue pads are just a few more reasons desert dwellers will be hurrying to find a place in their landscape to plant this lovely cactus.
---
"Noted" items are particularly good finds from my daily reading which I share via all my social media accounts. 
Find more Noted/Shared Gardening items

Comments are closed.