Waaaaaaay back in the 1996 we were looking for a contractor to do some small work on the house we had just bought. Being a tech guy, I headed over to the Internet to see what I could find. Brian had an AOL web page that came up in a search, we contacted him and hired him for this small job and several larger jobs over the years.
He is GREAT to work with — professional with a great crew. In every case, he was able to clearly see what we wanted, offer great advice, and make it happen.
If you need a contractor for your project — large or small — give Brian a call. I think you will be as happy as we have been with his work over the years.
---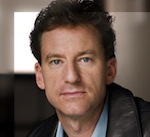 Licensed and insured general contractor in Southern California – License no. 668801
We specialize in residential remodeling and room additions, and we've done everything from fixing a chair to building a house.  We've also done many select commercial/hospitality jobs.  I personally designed many of our projects and have worked with some of the most talented architects and designers in the business.
You can see examples of Brian's work on the web site linked above and also on these additional sites.
Tell him the Douglas and Rosanne sent you!