Container Garden Update 33: Cleaning up the potting bench before vacation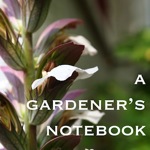 It's time to clean up the potting bench before we head out on a short vacation. I retire some failed cuttings and seedlings and pot on some of the successful rooting experiments so the "garden sitter" has a little less to do. Parsley and lettuce are left to go to seed in an experiment in self-sowing.
Can't see the video above? Watch "Container Garden Update 33" on YouTube
Watch the "Container Vegetable Garden" Playlist for all related videos
Please like this video and/or subscribe to my channel on YouTube. Your LIKES directly effect how many others will see this video.
Video shot with Canon VIXIA HF R400 HD
Music: "Whiskey on the Mississippi" Kevin MacLeod (incompetech.com)  – Licensed under Creative Commons: By Attribution 3.0
Comments are closed.