Video: Container Garden Update 25: Lemon Thyme, frugal lettuce fail and make-do potting bench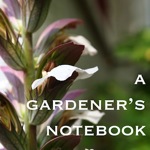 I plant some lemon thyme we picked up at the Southern California Spring Garden Show, we check on the frugal lettuce and see why it failed and I fix up my make-do potting bench in the back yard.
What's happening in your garden? I'd love to know! Leave your questions and comments here or on any of the web and social media sites linked below!
Can't see the video above? Watch "Container Garden Update 25" on YouTube 
Watch the "Container Vegetable Garden" Playlist for all related videos
Please like this video and/or subscribe to my channel on YouTube. Your LIKES directly effect how many others will see this video.
Music: "Whiskey on the Mississippi" Kevin MacLeod (incompetech.com)  – Licensed under Creative Commons: By Attribution 3.0
Podcast: Play in new window | Download
Subscribe: RSS
Comments are closed.