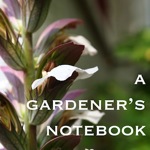 Update: June 28, 2014: Unfortunately, none of the 3 timers I installed lasted more than a couple of months. They all exhibited problems opening and closing the water valve. By the clicking noise they all made, I am guessing the gears for the valves failed after a while. Badly disappointed and I have returned to using the manual clockwork timers I originally replaced. These seem to have a much longer duty cycle.
I install the second of 2 electronic water timers on my soaker hoses in the back garden, replacing some mechanical timers. I did this in order to increase the amount of water for certain sections of the garden without having to turn them on manually each day. This will be especially important when we go on a short vacation and leave the garden in the care of our "garden sitter." (SMILE)
Watch all past episodes of "In the garden…" in this YouTube Playlist
---
Please Like this video and/or subscribe to my channel on YouTube.
Your likes and subscriptions directly reflect how many other viewers are suggested this video.
"In the garden…" is a series for A Gardener's Notebook highlighting what is happening in my garden, my friend's gardens and California gardens throughout the seasons.
Podcast: Play in new window | Download
Subscribe: RSS