Subscribed is my series highlighting the Podcasts, YouTube Channels and Blogs that I follow on a daily basis. Check out this entry, and past entries, for some great New Media Content — Douglas
Subscribed 016: The Kitchn from Apartment Therapy
Apartment Therapy is a large network of blogs focusing on style, DIY, Homekeeping, Family, Tech, renovating, Shopping and Entertainment. The Kitchn is their food blog and it never fails to have some amazing foodie content. I am constantly Pinning and Sharing posts from The Kitchn — almost so much that I have to pause between flurries of retweets just to give my readers a break.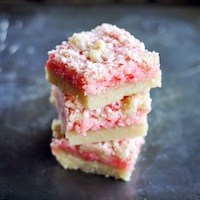 Check out The Kitchn and the entire collection of Apartment Therapy blogs.
What are some of your favorite Subscriptions? Share them here in the comments!
Previously highlighted on Subscribed: