What might you find in these old cookbooks? What special recipes have been handed down to you? Share in the Comments!
Historical Cooking Books – 113 in a series – The art of pastry making, according to the French and English methods… (1893)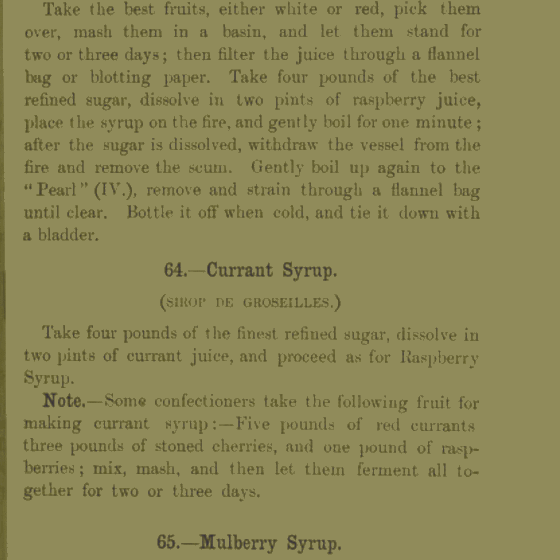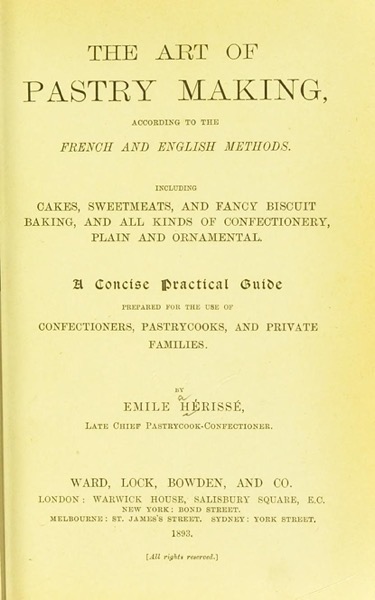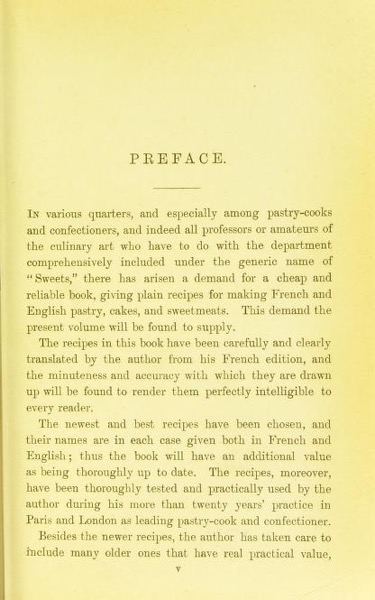 Available in PDF, Text, JPG formats, and more
 

PREFACE.

In various quarters, and especially among pastry-cooks and confectioners, and indeed all professors or amateurs of the culinary art who have to do with the department comprehensively included under the generic name of " Sweets," there has arisen a demand for a cheap and reliable book, giving plain recipes for making French and English pastry, cakes, and sweetmeats. This demand the present volume will be found to supply.

The recipes in this book have been carefully and clearly translated by the author from his French edition, and the minuteness and accuracy with which they are drawn up will be found to render them perfectly intelligible to every reader.

The newest and best recipes have been chosen, and their names are in each case given both in French and English ; thus the book will have an additional value as being thoroughly up to date. The recipes, moreover, have been thoroughly tested and practically used by the author during his more than twenty years' practice in Paris and London as leading pastry-cook and confectioner.

Besides the newer recipes, the author has taken care to include many older ones that have real practical value omitting, on the other hand, those that have become obsolete ; and he ventures to assert that, with the pains employed in its preparation, this hook will be found really valuable to all who have to do with the confection of pastry, cakes, and sweetmeats.

 
Publication date 1893

Topics Cookies, Pastry, Baked products, Confectionery

Publisher London ; New York : Ward, Lock, Bowden

Collection leedsuniversitylibrary; ukmhl; medicalheritagelibrary; europeanlibraries

Digitizing sponsor Jisc and Wellcome Library

Contributor University of Leeds Library

Language English
---
Get these aprons for your cooking adventures.