What might you find in these old cookbooks? What special recipes have been handed down to you? Share in the Comments!
Historical Cooking Books – 109 in a series – Practical vegetarian cookery (1897) by Constance Wachtmeister, Kate Buffington Davis
Available in PDF, Text, JPG formats, and more
PREFACE.

The aim of this book is to demonstrate tlie nutri- tious and appetising possibilities of vegetable foods, rattle are becoming so diseased that apart from a hu- mane revulsion against the consumption of meats in daily food, man is being driven for his own welfare to seek purer food substance. Any physical habit in- dulged in for generations is difficult to overcome, and the transition period between daily meat eating, and pure vegetarianism is a difficult one. We have endeav- ored to suggest such a variety of tasty and nutritious foods as will materially aid in making the "change.

We do not claim this to be an exhaustive treatise on Vegetarian Cookery; only a clear and practical aid in the better preparations of some of the delicious products of the Vegetable Kingdom. Many children show a natural dislike to meats, and Mothers are at a loss how to sujjply them with j)roper nourishment Avhen they reject the meat. Requests have come to us for aid through this very fact; and was one of the in- centives to the bringing out of this book. Mothers will have no difficulty in finding a plenti- ful variety of relishable and nutritious foods for the children if they will study the following ])ages. Equal- ly easy will the formal dinner appear when one wishes to entertain Vegetarian friends.
Publication date 1897

Topics Diet, Vegetarian, Cooking

Publisher San Francisco : Mercury

Collection wellcomelibrary; ukmhl; medicalheritagelibrary; europeanlibraries

Digitizing sponsor Wellcome Library

Contributor Wellcome Library

Language English
---
Get these aprons for your cooking adventures.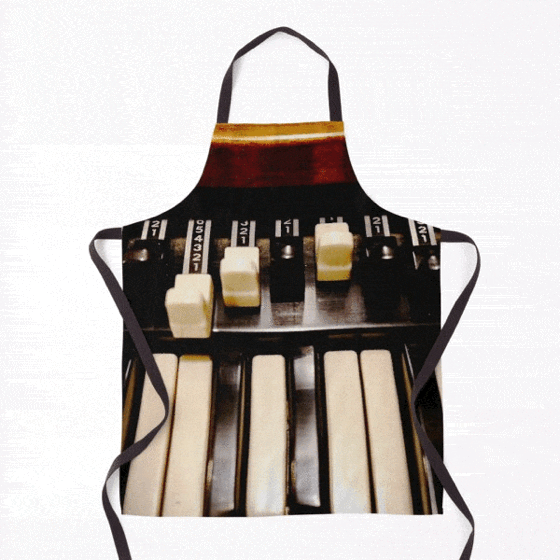 ---
* A portion of each sale from Amazon.com directly supports our blogs
** Many of these books may be available from your local library. Check it out!