What might you find in these old cookbooks? What special recipes have been handed down to you? Share in the Comments!
Historical Cooking Books – 86 in a series – Breakfast, Luncheon, And Tea (1875) by Marion Harland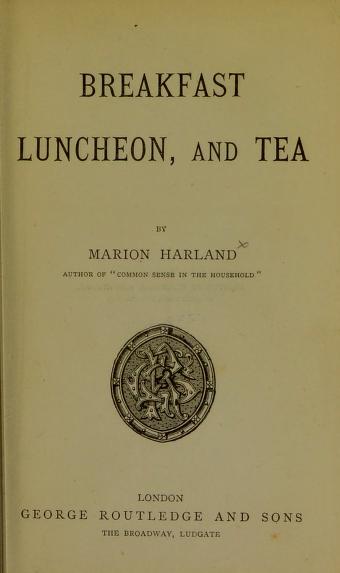 Available in PDF, Text, JPG formats, and more
BREAKFAST, LUNCHEON, AND TEA

FAMILIAR TALK WITH THE READER.

I SHOULD be indeed flattered could I believe that you hail with as much pleasure as I do the renewal of the "Common-Sense Talks," to which I first invited you four years ago. For I have much to say to you in the same free-masonic, free-and-easy strain in which you indulged me then.

It is a wild March night. Winter and Summer, Spring- time and Autumn, the wind sings, or plains at my sitting- room window. To-night its shout is less fierce than jocund to my ear, for it says, between the castanet passages of hail and sleet, that neither friend nor bore will interrupt our conference. Shutters and curtains are closed ; the room is still, bright, and warm, and we are no longer strangers. The poorest man of my acquaintance counts his money by the million, has a superb mansion he calls " home," a wife and beautiful children who call him " husband " and " father." He has friends by the score, and admirers by the hundred, for human nature has not abated one jot in pru- dential sycophancy since the Psalmist summed up a volume of satirical truth in the pretended " aside " — " and men will praise thee when thou doest well unto thyself." For all that, he of whom I write is a pauper, inasmuch as he makes his boast that he never experienced the emotion of gratitude. He has worked his own way in the world, he is wont to say : has never had helping hand from mortal man or woman. It is a part of his religion to pay for all he gets, and never to ask a favor.
See More:
Publication date 1875

Topics Cooking, English, Breakfasts, Luncheons

Publisher London : George Routledge and Sons

Collection leedsuniversitylibrary; ukmhl; medicalheritagelibrary; europeanlibraries

Digitizing sponsor Jisc and Wellcome Library

Contributor University of Leeds Library

Language English
---
Get these aprons for your cooking adventures.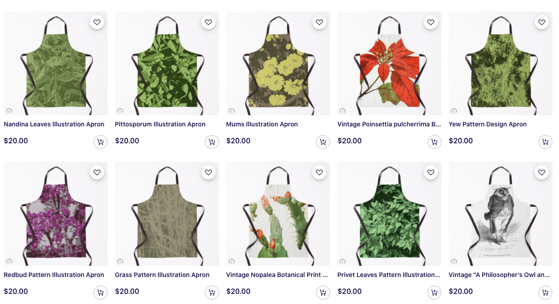 ---
* A portion of each sale from Amazon.com directly supports our blogs
** Many of these books may be available from your local library. Check it out!