A bunch of Amazon kids shows are now free even if you're not a Prime member via TechHive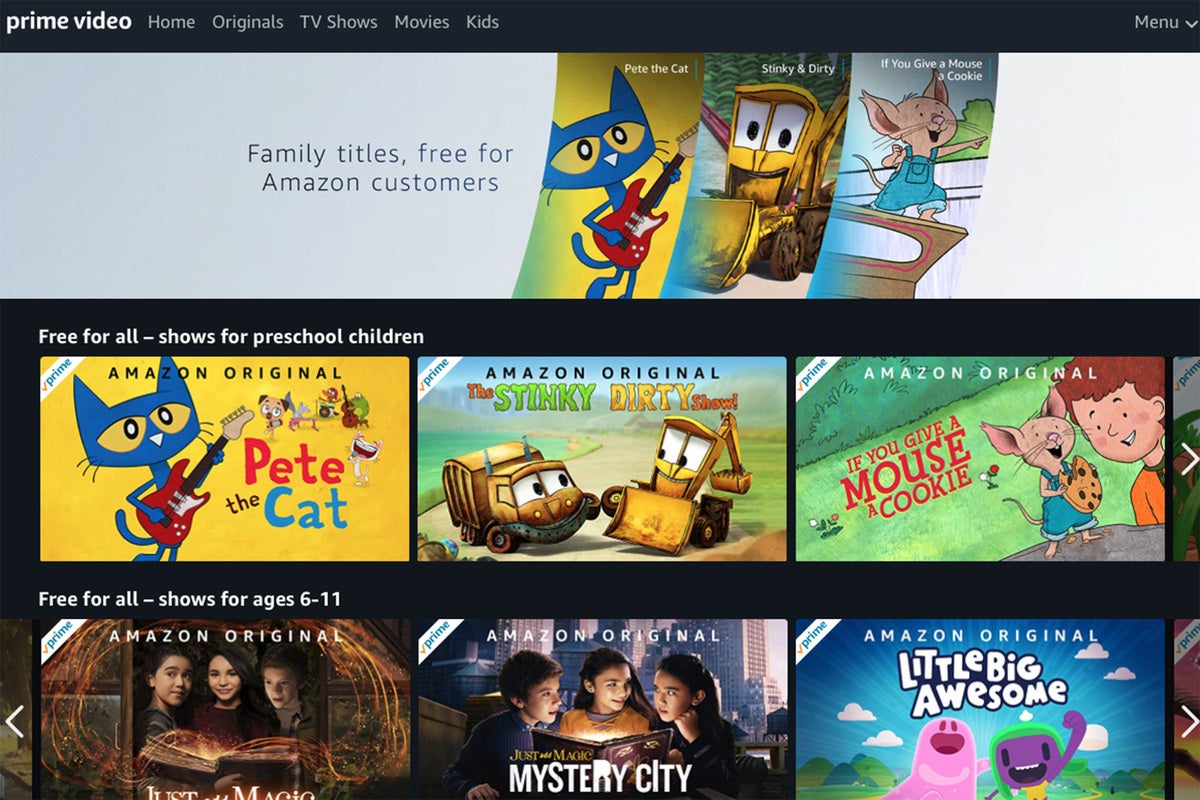 Attention parents with school-aged kids who have way too much time on their hands: Amazon has opened up 40 of its most popular family shows to stream for free to all, meaning you don't need to be a Prime member to enjoy them.

Among the titles available are full seasons of Amazon animated originals such as Bug Diaries and Pete the Cat, as well as older fare including Gortimer Gibbon's Life on Normal Street and Just Add Magic. Additionally, PBS Kids has taken down the Prime paywall for much of its content, so shows such as Arthur and Caillou are now free. You can browse the full selection of titles on a dedicated page, but it's unclear how long the offer will last or whether new shows will be added over time.
Categories:
COVID19, Friends and Family, Fun, Shared Items, Television, Video
02 Share Now, amazon, children, Feedly, IFTTT, kids, prime, Television, tv