I just sent this letter to Cal Poly Pomona President Soraya Coley and would encourage you to send something similar to whatever CSU you may be affiliated with as a parent, spouse, faculty or staff member. — Douglas
---
President Coley,
As a CPP parent and spouse of a CPP instructor, I am writing to implore you to move CPP to an online education footing immediately.
The Novel Coronavirus is a high-impact and sometimes deadly infection and large gatherings of people are highly likely to spread the virus.
Dormitories, like all mass housing, are especially prone to spreading the disease.
Using the current Italian situation as a guideline, we are quickly approaching the deadliest phase of this infection.
Many students and faculty live with immuno-compromised relatives and preventing the passing of the virus to them could be a matter of life and death.
Dr. Anthony Fauci, director of the National Institute of Allergy and Infectious Diseases, said just this morning that …
"I can say we will see more cases, and things will get worse than they are right now," Fauci said. "How much worse we'll get will depend on our ability to do two things: to contain the influx of people who are infected coming from the outside, and the ability to contain and mitigate within our own country."
Many of your nearby UC counterparts have already moved to online instruction in an effort to mitigate the transmission of the virus
Many experts in the field are calling on all of use to #FlattenTheCurve of infections to help reduce the impact on our healthcare system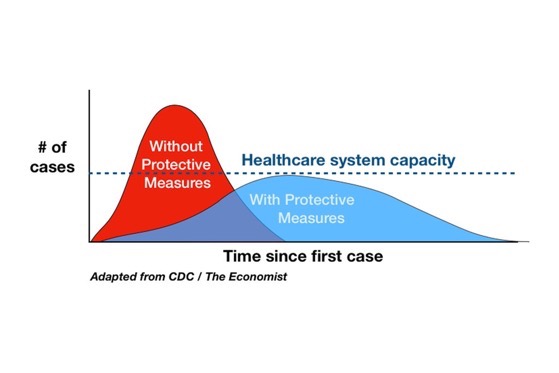 We are trying to our best to mitigate the effects of this infection and I feel that CPP should also be doing the most possible by using online education to reduce physical interaction between students, faculty, and staff.
I call on you to make this determination IMMEDIATELY as we are on the cusp of the worst part of this crisis and lives depend on your decision.
Douglas E. Welch 
CPP Parent and Spouse