Submerged for Decades, Spanish 'Stonehenge' Reemerges After Drought via Gizmodo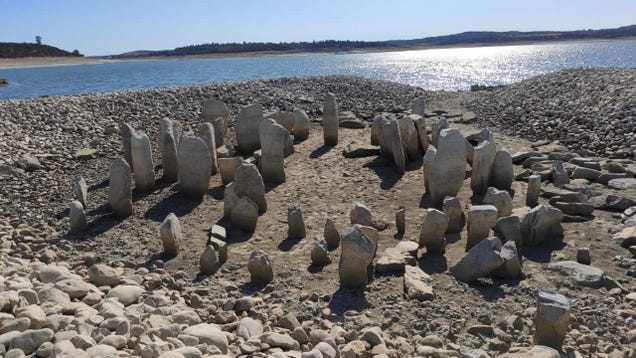 Receding water levels in Spain's Valdecañas Reservoir has exposed a stone monument dating back to between 4,000 to 5,000 years ago.

Unusually warm weather produced drought conditions across much of Europe this past summer, including Spain. The lack of rain, while a headache for farmers and gardeners, has resulted in the complete re-emergence of an ancient megalithic site known as the Dolmen of Guadalperal, as reported in The Local.