Travel To Sicily With These Greek Temple and Olive Tree Tees, Laptop Covers and More From Douglas E. Welch Design and Photography [For Sale]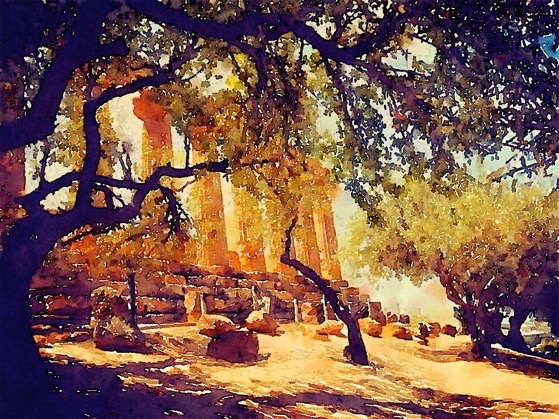 Includes throw blankets, duvet covers, pillows, hoodies, tees, and much more!
In Sicily you are often reminded that the island was more Greek than the Greek islands for certain periods of time. These amazing Greek Temple ruins are found in the Valle dei Templi in modern day Agrigento. Despite their ruined state, there are views from this hilltop that are quite similar to those the builders would have seen.
*Redbubble has discounts when purchasing multiple items and also gives 10%-20% discounts on a regular basis. Check back often!
---
Graphic Tee Features
Front panel is edge-to-edge custom printed just for you
Sublimation transfer technique prints crisp, bold colors
Note that due to the production process, the placement of the print may vary slightly from the preview
Printed front panel is 96% polyester, 4% spandex. Solid color back panel, sleeves and neck bind are 100% cotton
Graphic T-shirts feature your chosen design, by an independent artist 
---
Follow me on Redbubble DouglasEWelch.com/shop/follow
See my entire catalog DouglasEWelch.com/shop/