Holiday Gift Guide 2019 18: Le Livre D'Or de L'Exposition 1900 (The Gold Book of the 1900 Exhibition) Tote Bag and More! [For Sale]

Includes throw blankets, duvet covers, pillows, hoodies, tees, and much more!
The Paris Exposition is the one that brought us the Eiffel Tower (built to celebrate the French Centenniel a year before) and a host of other architectural and industrial achievements. This book is the program for tourists to introduce them to all the wonders of the exposition. The turn of the century design and aesthetic are phenomenal and greatly worth remembering. — Douglas
*Redbubble has discounts when purchasing multiple items and also gives 10%-20% discounts on a regular basis. Check back often!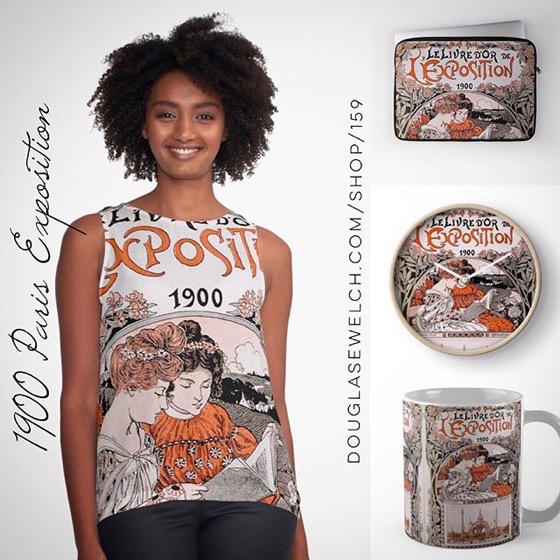 Follow me on Redbubble
DouglasEWelch.com/shop/follow
See my entire catalog
DouglasEWelch.com/shop/