New Products — From The Ancient Greeks in Sicily — Get these Valle dei Templi Products and More From Douglas E. Welch Design and Photography [For Sale]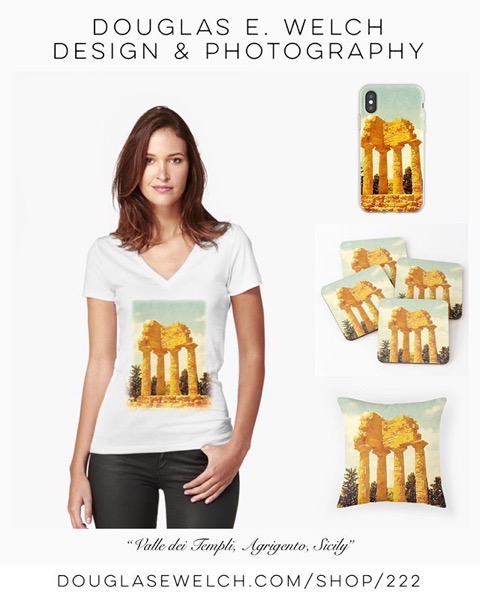 Includes totes, throw blankets, pillows, tops, tees, iPhone cases and much more!
The Story
I took over 200 photos as we walked around the Valley with our Sicilian relatives. The sun was blazing but we soaked in the history of the site through these remains from antiquity. It is difficult to truly understand that Greek speaking people walked, played, ate and worshiped at this site so many years before. You almost have to remind yourself that this isn't some movie set made for your entertainment, but rather the survivors of human's long history on the planet.
Available exclusively from
DouglasEWelch.com/shop/222
Follow me on Redbubble
DouglasEWelch.com/shop/follow
See my entire catalog
DouglasEWelch.com/shop/