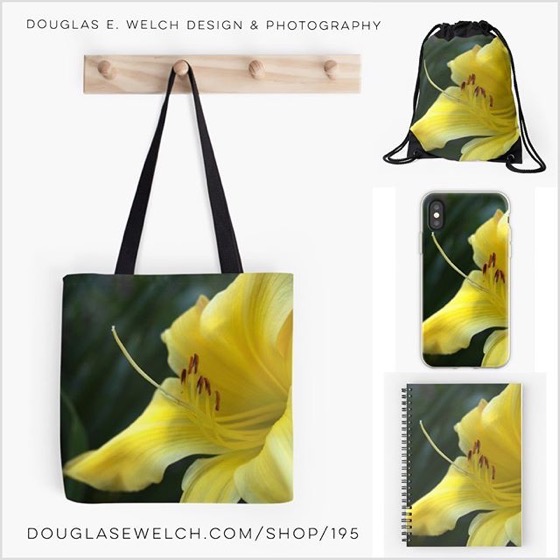 Get These Shining Yellow Daylilys on iPhone Cases, Totes, Notebooks and More!
Also available on tops, bags, tees and more!
All photos taken by me and originally shared on Instagram at @douglaswelch
Available exclusively from
DouglasEWelch.com/shop/195
See my entire catalog
DouglasEWelch.com/shop/
* A portion of each sale from Amazon.com directly supports our blogs
** Many of these books may be available from your local library. Check it out!