Royal Albatross, Taiaroa Head, Royal Albatross Centre, Dunedin, New Zealand
Very rough video of trip onboard the Monarch to cruise Otago Harbor and see the Royal Albatross. This was taken from a rocking boat, but I think there are a few shots worthy of viewing, especially if you haven't seen an albatross before.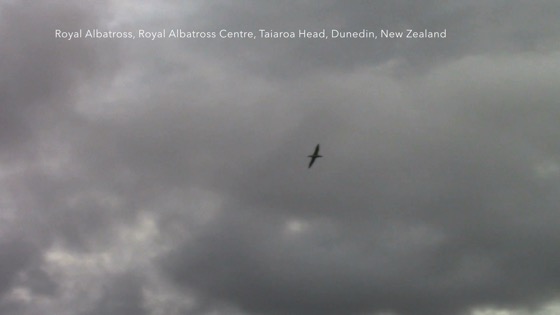 The Royal Albatross Centre (host to the only mainland nesting site for the Royal Albatross) provides information and provides viewing of the nesting site. It also hosts tours each evening to their penguin observation platform to witness the evening arrival of the Little Blue Penguins to their burrows..
A visit to Dunedin is not complete without taking in the outstanding natural beauty and wildlife of the Otago Peninsula and the Royal Albatross Centre.

The Royal Albatross Centre offers wildlife and cultural tours of Taiaroa Head.  Visit the world's only mainland breeding colony of Royal Albatross, the historic Fort Taiaroa and see the Little Blue Penguin colony at Pilots Beach. People come from all over the world to enjoy the spectacular views on the Otago Peninsula, The Wildlife Capital of New Zealand.  With its 20 km long harbour, Otago Peninsula is the home of an abundance of magnificent world famous wildlife. — Royal Albatross Centre
---
* A portion of each sale from Amazon.com directly supports our blogs
** Many of these books may be available from your local library. Check it out!
Podcast: Play in new window | Download
Subscribe: RSS