Our Christmas tradition is to have lasagna for Christmas dinner, due to my wife's Sicilian heritage. Years ago I learned how to make pasta, so I made a batch of homemade pasta sheets, Rosanne makes the sauce and assembles the lasagna.
This is a time lapse of myself, Joseph and Rosanne preparing the pasta.
Music: "Jingle Bells" by Kevin MacLeod (http:/incompetech.com) under Creative Commons License.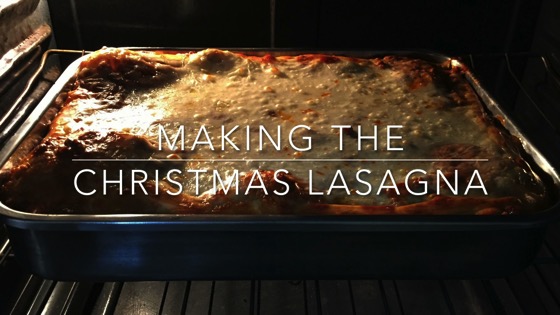 Podcast: Play in new window | Download
Subscribe: RSS