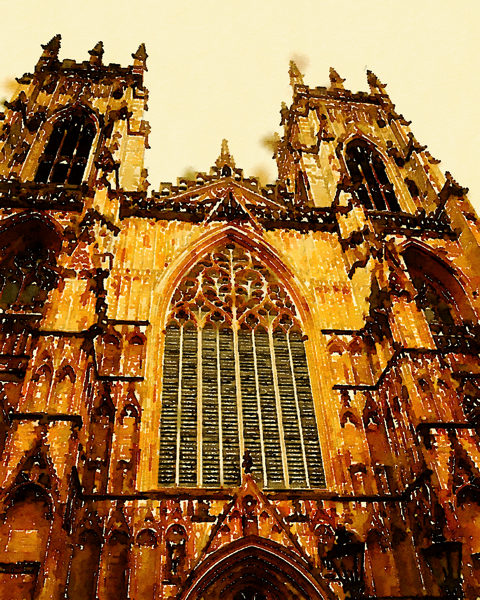 York Minster, Front Facade Watercolor, York, UK
The minute you step out of then York train station you can see it there in the distance. Even today it towers over the old, walled, medieval city. As you make your way to the main road you can see this facade a 1/4 mile away or so.
I have had the opportunity to visit many great buildings — Notre Dame and San Chappelle in Paris, St. Peter's in Rome, Westminster Abbey and the Tower of London and countless churches and palazzos in Sicily. Still, York Minster was among those great structures in beauty and emotional impact. We spent several hours before and after lunch exploring its large expanses and I probably took almost a hundred photos here alone. I highly recommend you visit if you get a chance.
#york #uk #yorkshire #yorkminster #travel #watercolor #ig_travel #ig_travelerworld #travelgram #voyagepix #visualtraveller #building_shotz #building #structure #structures_greatshots #structures #architecture #architecturelovers #architecturephotography #architectureporn #unlimitedcities
See the entire collection of photos from this Leeds/Thirsk/York/Nottingham trip on Flickr
Learn more about York with these books
Learn more about Leeds with these books
* A portion of each sale from Amazon.com directly supports our blogs
** Many of these books may be available from your local library. Check it out!