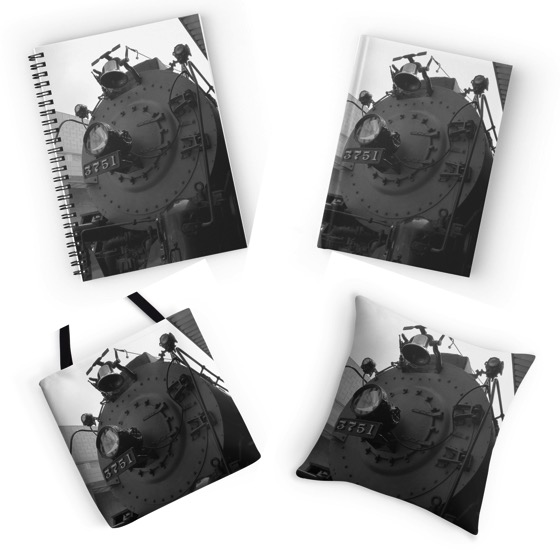 Journals, Notebook, Totes. Pillows and Much More! Available exclusively from http://DouglasEWelch.com/store 
A beautiful relic of another time, I captured this engine during a National Rail Day at Union Station, Los Angeles. 
#rail #railroad #engine #steam #steamengine #history #products #bags #stationary #prints #home #housewares #cards #journals #notebooks #forsale
Click to view entire collecton and buy today!