I came across this interesting project via a neigh or's post on NextDoor.com and wanted to share it here. I have signed up and already marked a few trees in my own garden to test it out.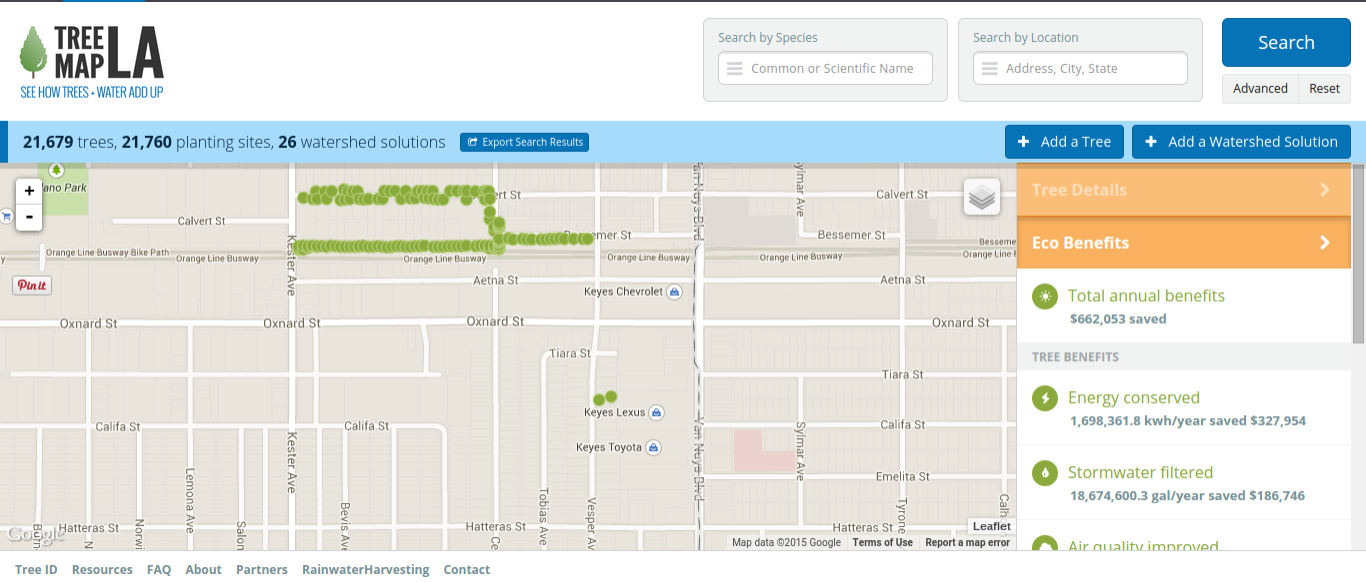 What is TreeMapLA?

TreeMapLA is an ambitious collaboration of nonprofits, local governments, businesses—and you—to map every tree in Greater Los Angeles. By entering every tree's location, species and current size, and updating its needs, we create a powerful tool to learn about our urban forest and its value, including specific environmental and economic benefits.

This information will help us to manage the well-being of our region's urban forest and make our city more livable: shadier, cleaner, safer and more beautiful, and better able to meet climate change impacts including heat, flooding and drought. Users of this information include government agencies, arborists, landscape architects, planners, students, civic organizations, and everyday citizens.

With TreeMapLA, concerned citizens and tree enthusiasts throughout Los Angeles can learn, communicate, and take action on behalf of the trees around us.