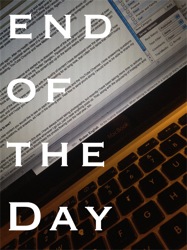 Late night out tonight, so an abbreviated entry. We spent the evening in Pasadena first having dinner at Settebello Pizzeria Napoletana and then off to see Kiss Me, Kate starring Wayne Brady at the Pasadena Playhouse. The pizza was good and very Italian, using Peitro Forno/Legno fuoco (Stone Oven/Wood Fired) just as they do in Sicily. A simple Pizza Margherita is always a good test of any pizzeria and this one one was pretty darn good. I love the slightly burnt, crunchy crust that the high heat of a wood over gives the pizza while the center crust is so think it almost disappears. The crust was lightly dressed with sauce, cheese and basil, just as it would have been in Sicily. I'm getting hungry just talking about it. (LAUGH) We also had a Caprese Salad and an order of arancini, one of Rosanne's favorite dishes which I don't/can't make at home. They must have been good, as I didn't get a chance to taste even the smallest morsel. Hrrmph!
The show was an excellent way to spend an evening. The acting was great and the voices — oh my, the voices! Strong, clear, bright and gorgeous, especially the female roles. There is a fun an playfulness (and a bit of bawdiness) in the show that makes it spritely and fun with a lot of catchy (if sometimes forgotten) tunes to send you out of the theater humming. The show plays through October 12, 2014.
The shows was especially fun to see after having seen the Independent Shakespeare Company's production of Taming of the Shrew in Griffith Park earlier this sumer. Seeing them in such close proximity allowed us to enjoy this show even more. That, and the fact that we are all theater people, of course, and can relate a lot to the backstage (and sometimes, onstage) antics of the cast and crew.
More information on Kiss Me, Kate
---
Previously on End of the Day: