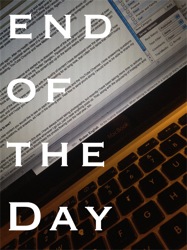 I was invited down to the Metropolitan Water District offices at Union Station today for a blogger event to introduce us to their new BeWaterWise.com web site and conversation advertising campaigns. The web site looks good and has a host of resources for anyone interested in more information about our extreme drought here in California and how the MWD is providing incentives to consumers to save water in a variety of ways.
This includes rebate programs on home fixtures and also funding for lawn removal so that homeowners can replace them with less thirsty, yet still beautiful alternatives. We have had 4 homeowners in our own neighborhood make use of this program alone and we recently replaced both toilets in our home with more modern, lower water usage units and will soon be applying for rebates on those.
I'll be sharing more from the MWD and BeWaterWise.com in the future, especially via A Gardener's Notebook, but wanted to share a few pictures from today.
Displays of California Friendly® plants for a lawless garden
Pamela Berstler, Green Gardens Group, presents on the California Friendly® Landscape
em>Bloggers listen to California Friendly® Landscape presentation
A few widgets provides by BeWaterWise.com
---
Previously on End of the Day: