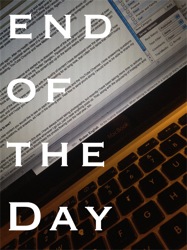 I know that there is still one more day to go, but it seems hard to believe that September is almost upon us. The Autumnal Equinox is coming soon, around the 21st, and then we are headed at full steam into the holidays. I am not sure if I am ready for it, frankly. The year is whipping by and the activities are starting to run one upon the other. The school play is cast and already in rehearsals. School events and fundraisers happen nearly every week. Joseph will be off helping the school recruiters during the weeks as they visit various junior high schools and then there is robotics, clubs and everything else that goes along with living with a teenager.
Today was filled with what I call "catchup" errands. This involved visits to 7 different locations across the day and many decisions. This left us all very tired. It is only 10pm as I write and I am ready for bed already — something that is not common for me. 3 miles of walking over the course of the day probably helped in that regard, too.
So, time for recharge night and then a new set of tasks and events tomorrow. It will probably be a garden day for me — as long as I can stand the heat — and then time indoors putting together videos about what I did during the rest of the day.
Previously on End of the Day: