Valentine's Day is less than 24 hours away! What are you doing to celebrate? For me, it's my birthday, so I have an odd relationship with the holiday, but that doesn't mean I can't engage in a little Valentine's Day celebration.
Over the next 14 hours I'll be posting info to help make your Valentine's Day extra special. Join me and share the love with those who need a little bit more!
---
14 Hours of Valentine's Day #10: Chocolate-covered raspberries from Sugar Hero
OMG! WTF! (LAUGH) This looks to be a bit of work to create, but the results look and sounds well, well well, worth it!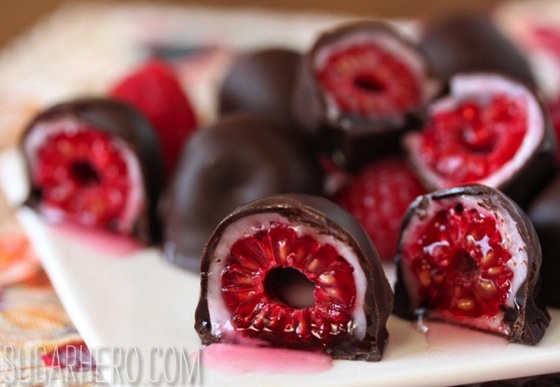 Previously for Valentine's Day…