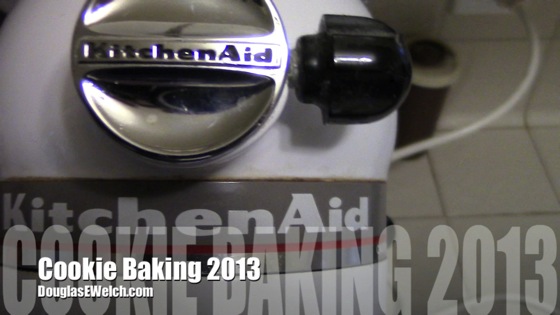 It's cookie baking time again here at the Welch home and I give a short look into our day. Normally spread over the course of a week or so, this year the entire family joined in to knock out over 14 varieties of cookies and candies in one day.
You can find many of the recipes I use in these two electronic cookbooks available from http://Bakespace.com — Sharing Christmas with Friends and I'm Making Cookies.
You can read these books via the web site or via the free, Cookbook Cafe app for your iPad.
You can find a variety of my past cookie posts and videos using this search for cookies —  and in this YouTube playlist — Cookie Party Prep 2012
For information on making your own vanilla extract you can see the blog post Food: Vanilla Extract Beginnings
Follow Douglas on Twitter: http://twitter.com/douglaswelch
Music: "Jingle Bells 3 and Oh Xmas" by Kevin MacLeod, http://Incompetech.com, under Creative Commons License
Podcast: Play in new window | Download
Subscribe: RSS